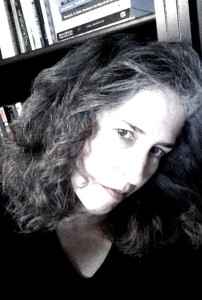 Lucinda Marshall is an artist, writer, and activist and the founder and host of the DiVerse Gaithersburg Poetry Reading and Open Mic.
Her poetry publications include Third Wednesday (where her poem On The Way To The Ice Cream Truck was a finalist in the 2018 One Sentence Poem Contest), Foliate Oak,  Rising Phoenix Review's Disarm series, Tuck, Columbia Journal, Indolent Books' What Rough Beasts series,  Poetica, ISLE, Sediments, One Sentence Poems, and Stepping Stones.
Lucinda's poems also appear in the anthologies, Poems In The Aftermath, We Will Not Be Silenced, and You Can Hear The Ocean.
Her poem, The Lilies Were In Bloom was chosen as an Honorable Mention in Waterline Writers' Artists as Visionaries Climate Crisis:  Solutions contest.
For more information, please email LucindaMarshall @ lucindamarshall.com.
For additional ongoing commentary, please also like Lucinda's author's page on Facebook.