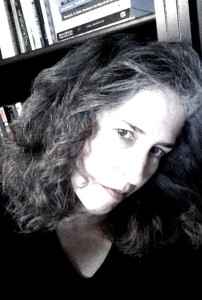 Lucinda Marshall is an artist, writer, and activist. In addition to poetry, she is the author of numerous essays and articles addressing women's human rights, militarism, social justice and environmental issues.
Poetry publications include Ground Fresh Thursday, Columbia Journal, Indolent Books' Transition series,  Poetica, ISLE, Sediments, One Sentence Poems, and Stepping Stones.  Her poem, The Lilies Were In Bloom was chosen as an Honorable Mention in Waterline Writers' Artists as Visionaries Climate Crisis:  Solutions contest.
She hosts the DiVerse Gaithersburg Poetry Reading and Open Mic and is a former mentor for the Gaithersburg Teen Writing Club for the Maryland Writers' Association.
For more information, please email LucindaMarshall @ lucindamarshall.com.
For additional ongoing commentary, please also like Lucinda's author's page on Facebook.