The DiVerse Gaithersburg Poetry Reading and Open Mic has 3 fabulous readings scheduled this fall.  All readings are hosted by Lucinda Marshall and take place upstairs at the Gaithersburg Library, 2-4 pm.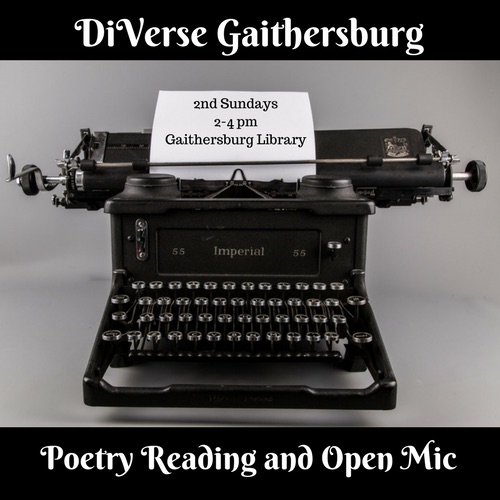 Please also check out the DiVerse Booklist which has now been updated to include books by our fall authors.
September 9th:
October 14th:
November:  No reading because the library is closed for Veteran's Day.
December 9th: