Three of my quilts will be displayed in the Her Voice, Her Vision Women's History Month exhibition at the Chesapeake Arts Center, 194 Hammonds Lane, Brooklyn Park, MD 21225 from March 8th-April 3rd. The three quilts will also be for sale (each artist handles their own sale, so if you are interested in purchasing one of the quilts, please contact me directly.) Many thanks to Gallery Director Eric Birkin for all of his work in organizing and for accepting my quilts into the show.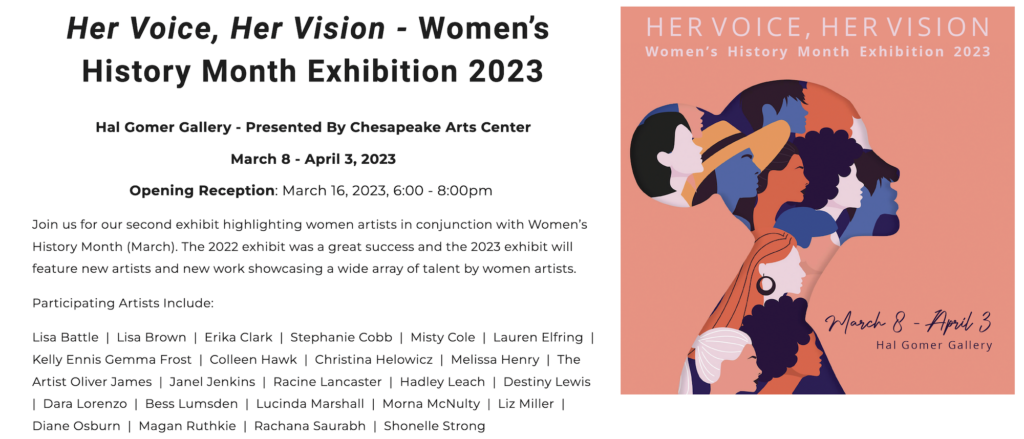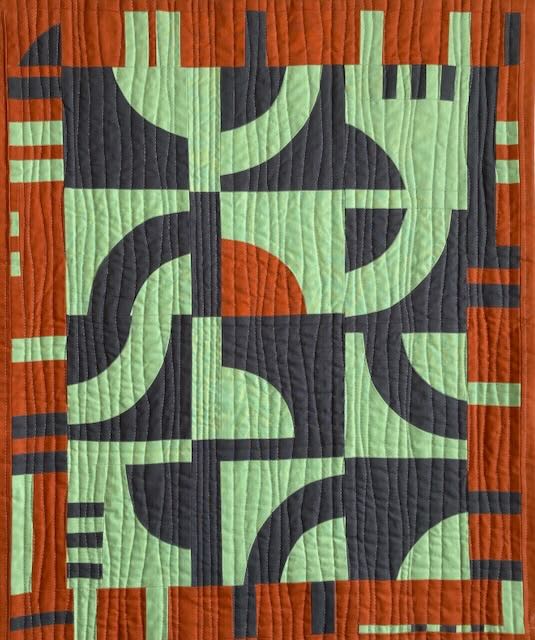 Trio (17″ x 20″) was originally going to be a two color quilt, just the dark grey and light green. But the terracotta insisted, hence the name.
Going In Circles (21″ x 27″) is an improv circle study and the only quilt I've done using peppered cotton fabric which means that the warp and weft are different colors which adds a rich, dimensional feel to the fabric.
I made This Is Where We're At (28″ x 32″) in the early days of the pandemic when with each new bit of devastating news came pundits and doctors saying that this was where we were.