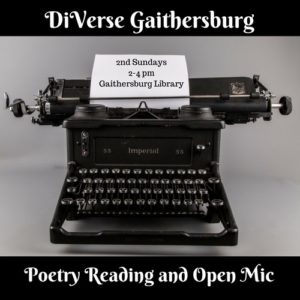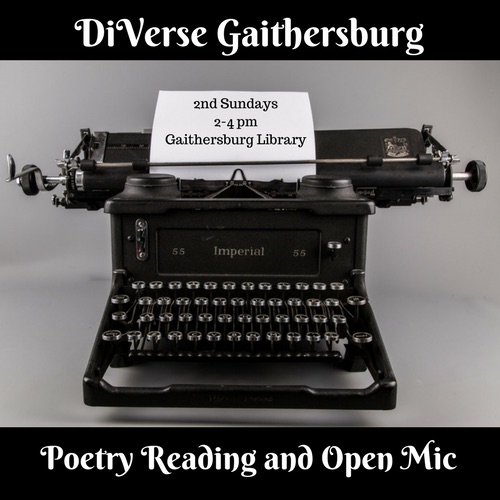 After the wonderful success of the readings that I hosted at The Gallery at Chesapeake Framing in June and September, I am thrilled to announce that starting in January, 2018, I will be hosting the monthly DiVerse Gaithersburg Poetry Reading and Open Mic, which will be held at the Gaithersburg Library on the second Sunday of every month, from 2-4 pm.  In addition to featured poets, there will be an Open Mic and a Q&A.  My goal in doing this is to make poetry an ongoing, integral part of the literary scene in Gaithersburg.
I am indebted to Serena Agusto-Cox (one of the poets at the June reading) for coming up with the phenomenal name for the reading and also to librarian Laura Sarantis for helping to get everything up and running with the Library.
And I am very excited about the poets who will be reading this winter:
Luther Jett, Sunil Freeman, and Kim Roberts on January 14th.
Sarah Browning, Alan King, and Joanna Howard on February 11th.
Michele Wolf, Teri Cross Davis, and Jennifer Wallace on March 11th.
To learn more and get updates on the reading series, please check out the website or Facebook page.  In addition, there is a Gaithersburg poets workshop that is getting off the ground, please email me for info if you would like to join.