It's summer, it's hot, brain has mildew…
Just returned from a week in Santa Monica at the beach with my family.  Lovely, relaxing, a few surreal moments–watching kids romp in the surf while planes with banners flew by selling bank accounts, beer and clothes.  Odd juxtaposition against the continuing horror along the Gulf coast and stories on the net about the demise of the oceans and the collapse of atmosphere. Awesome ferris wheel on the boardwalk though: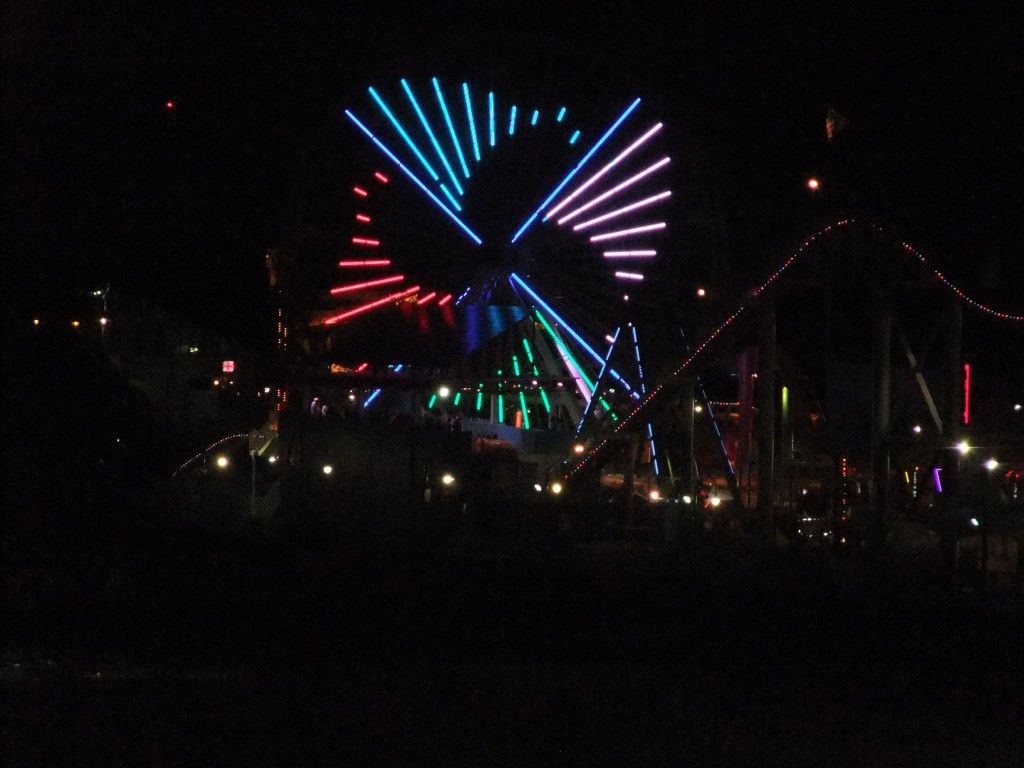 __________
Could have watched that thing go round and round all night.  Serious blogging to return soon, in the meantime here is a newly invented recipe via my son, who is fearless in the kitchen:
Place a tortilla flat and add the following:

Grated monterey jack
Slices of mango
Basil and Oregano (preferably fresh)

Grill or broil until cheese melts.  Fold. eat.

And here is my variation:

Take 2 slices of bread and spread with hummous.  Add mango slices, avocado and tomato.  Eat.
Currently we are working with roasted sweet potatoes.  Stay tuned.
Regular blogging will return soon.